Meet the Bombinhas Beach - SC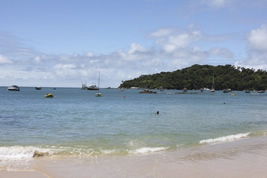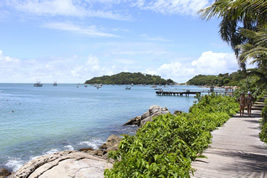 Placed downtown, Bombinhas Beach extents almost 1 km, and is the busiest of the city. There is a complete infrastructure with hotels, lodges, campgrounds, houses and diversified trade, as well as offering tourist services, and diving specialty stores in the business.
It is the beach which names the city and where the largest shopping center is located. Its strip of sand is composed by quartz crystals, which give an incredibly white tone, framing the calm and transparent sea with small waves, ensuring the joy of children. The same crystals produce a distinctive sound underfoot, crackling of bomblets, which gave the name to the beach (in English, Bombinhas is the same to firecrackers).
In Bombinhas there are located the main schools and scuba diving operators, with daily departures to the shores of the peninsula and the southern part of ilha do Arvoredo (Island Grove). One of the great attractions of Bombinhas Beach is the traditional Canoas de um Pau só (a Race of Canoas) annual event, always in the city's anniversary celebration in March, which attracts anglers from all over the state, with its peculiar canoes.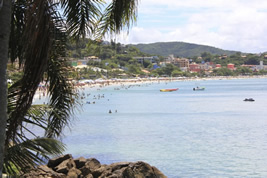 Vacation Rental in Bombinhas Beach - SC/h2>
The tourism potential of the city attracts the attention of several good and large construction companies that increasingly invest in new buildings. This fact generates benefits to tourists looking for some seasonal rental in Bombinhas Beach.
TemporadaLivre knows witch are the best houses and apartments season in the region and met all offers in one place to help you plan your trip.
Houses and Apartments for seasonal Rental in Bombinhas Beach SC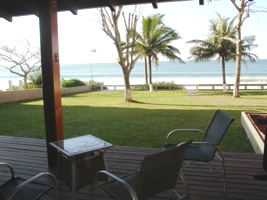 When searching for apartments or houses to rent for season in Bombinhas, use our filters to help you to choose the features that best suit your control. Rent a house, even for the season, it is a matter of attention to detail.
Advertise your property for seasonal rental in Bombinhas
If you are the owner or property manager (broker, real estate) and want to rent property in Bombinhas, know that TemporadaLivre is the best rental portal for season in Brazil. Do not waste time: look like a seasonal property advertising and put your homes to work for you!