Vacation Rentals in Jurerê International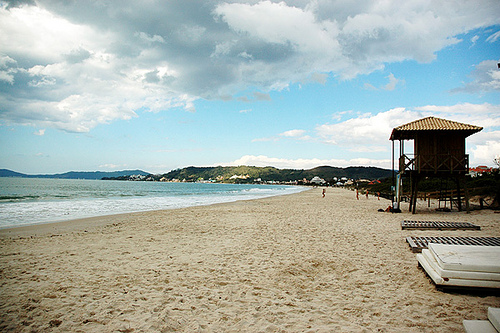 Sophistication, style and hype in the sands of Santa Catarina
Placed in the north of the island of Santa Catarina, the sophisticated residential complex Jurerê International is located in Florianopolis making it one of the most popular destinations of the Brazilian coast. Quite urban structure, the place attracts primarily Brazilian and Argentinean young but often also receive visitors from different parts of the world.
Synonymous of sophistication, the International Jurerê resort is adjacent to Traditional Jurerê. The site was designed and developed under full planning. Its director plan is founded on preserving the ecological, sociological, historical and archaeological heritage from the region, as well as care on infrastructure, with the sort of spaces for the safety of residents and tourists, and the development of a single complex of relax and fun, combining elegance and style of an exuberant nature.
Several projects have been developed and still are in this place, always maintaining the educational and cultural preservation of the communities around. In addition, the complex supports and sponsors many events and parties in the state, as the traditional Feast of Our Lady of the Navigators in Praia do Forte in Florianopolis.
The sophisticated and urban Jurerê International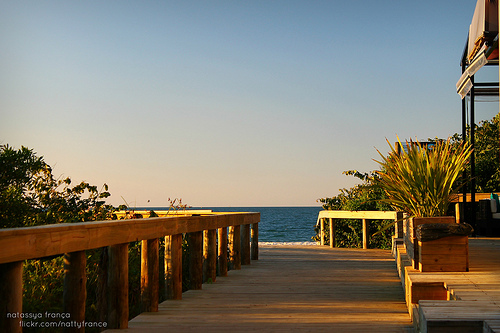 Sophistication is the right word for this beach. The beauty of the landscape, and also the beauty of the visitors and residents, the comfort and the infrastructure are the landmarks of the place, offering ample supply of parking, restrooms, showers, and even drinking water. In addition, there is a great variety of good bars and restaurants for tourists visiting the site. In season, Jurerê boils: large and charming nightclubs get played and renowned festivals.
Several famous and celebrities can be found attending the beach, and in high season is not difficult to divide the same space in the sand with artists, footballers, models and other personalities, especially due to the high concentration of mansions and houses in the region.
Vacation Rentals Jurerê International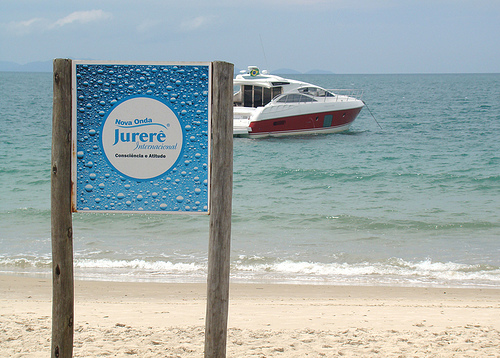 The site has several inns and hotels, but the seasonal rentals in Jurerê International is the most suitable choice, especially for groups of friends or families. In the first situation, the group who is traveling together has more privacy, and second, the family has a lot more comfort and welcome.
Vacation Rentals in Jurerê International
You can choose beautiful and comfortable homes in Jurerê, and most of them are quite large and spacious, with several dormitories and an ideal structure to receive people on vacation who want maximum comfort and pleasure.
Apartments for rental in Jurerê International
If you search comfortable apartments and high standard to rent in Jurerê International, it is very easy to find them in the Free Season. Being in high season or in quieter periods of the year, your best and safest season rental option in Jurerê International is within reach of your hands in just a few clicks.
Pictures: Grace, Natassya França, Magda Rebello