Vacation Rentals in Mundaí Beach
Mundaí is located just four kilometers from the center of Porto Seguro. For those going towards the north, this is the first beach. Ideal for families and children, and perfect for diving due to its clean and calm waters. The sand is thick and makes the joy of all with the shells brought by the sea.
With many huts that serve great delicacies, you will not regret just pass by. If you're a little stressed out, enjoy relaxing under the coconut trees, which make Mundaí a place with "painting" postcard.
But not only calm you will find there, he saw. The huge and agitadíssima tent Toa-Toa, which is close to the beach with his ax, shows and dancers with choreography lambaeróbica you waiting to chime at any time of day. Not old, just join the dance and shake the skeleton.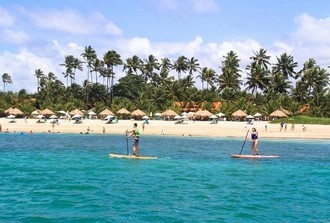 There are also helicopter tours, where you can enjoy the beautiful view of this beautiful beach on the heights. Oh, and a good choice to escape the hustle and bustle is in Jamaica Bar, with its blues sound, rock and reggae.
The Mundaí Beach is a perfect place for all kinds of preferences. And the natives are very hospitable and friendly. The big risk you run is one: Do not want to go there ever again.
Vacation Homes in Mundaí Beach
How about opting for the rental season in Mundaí Beach as an alternative to hotels and usual hotels? In addition to significant savings, rent property for holiday is the ideal choice for those seeking privacy, comfort and fun.
When searching for a property to rent during the season the site, use the smart filters to choose the property that best suits your desires! It is up there on the left. You can filter the amount of people that the house holds, has swimming pool, barbecue, air conditioning, distance from the sea and many other options to choose the property that is your face!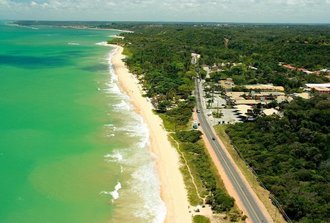 Rentals in Mundaí Beach
Want to enjoy the Mundaí beach in a delightful and cozy home for the season? Find the TemporadaLivre various options and select the one that best suits your needs.
Apartments for rent in Mundaí Beach
If your preference is for an apartment to rent season in Mundaí Beach, TemporadaLivre also has the best options for you and your friends or your family. Plan your next vacation and enjoy.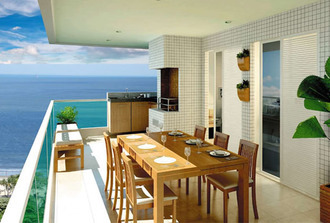 Advertise your property in Mundaí Beach Vacation Rentals
If you are the owner or property manager (broker, real estate) and want to rent property in Mundaí Beach, know that TemporadaLivre is the best rental portal for the season in Brazil. Do not waste time: see how season still advertise and put your property to work for you!