Vacation Rentals in Central Beach - Camboriú
The central beach is urban and has an excellent infrastructure of stalls, bars and restaurants, in addition, has almost seven kilometers long promenade and framed by skyscrapers along the Atlantic Avenue. It is frequented by swimmers and surfers in high season, and is also popular for hiking and sports like volleyball and futebôlei after 18 hours. That is, it is a beach where everything happens, and the better it is for everyone. There is plenty of room to do what you want. Therefore, it pays to know all its attractions, and of course, all the corners of this incredible place.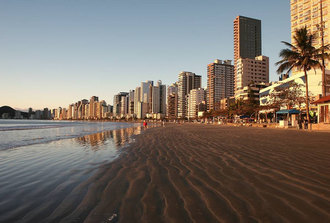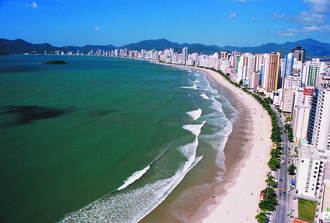 Apartments for rent in Central Beach - Camboriú
Recent study by Ibope Intelligence revealed that Camboriú is the second most vertical city in Brazil, second only to Santos / SP. This is a natural consequence of the limited territorial space of the city, so that the alternative found was growing up.
This fact is noticed quickly by those who want to rent a property for season in Central Beach, in Sydney. Houses options are rare, while the range of apartments for rent in Central Beach is higher. In addition, the houses tend to be older, super reclaimed land and played the tooth and nail for developers and builders, while the recent housing boom has raised a host of new buildings available for rental season.
In TemporadaLivre can find several different types of apartments for rent in Central Beach, from penthouses with swimming pool facing the sea for 15 people to properties of one room for 2 or 3 people.
Use our range of smart filters to choose an apartment for vacation rentals in Central Beach: just use the menu above on the left, and you can filter by number of people, number of rooms, has pool, barbecue, number of air -condicionados, distance from the sea ... all this not to mention our unique search engine for Camboriú map - Central Beach, which is worth checking out, as you have never seen anything like it.
Rentals in Central Beach
As noted above, the homes for season in Central beach are harder to find, precisely because of the limited space of the city that favors the emergence of vertical buildings. In general, these are real estate a little older than the new apartments, yet you can still find great accommodation options in this segment, especially this stunning house facing the sea on the beach Taquaras. But still, if you look at the TemporadaLivre portal, you can find great homes options to rent in Central beach. Check it!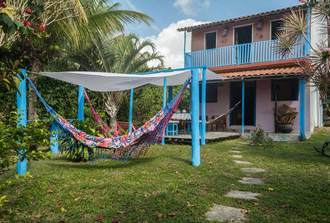 Advertise your property in Central Beach Vacation Rentals
If you are the owner or property manager (broker, real estate) and want to rent real estate in Central beach, know that TemporadaLivre is the best rental portal for the season in Brazil. Do not waste time: see how season still advertise and put your property to work for you!