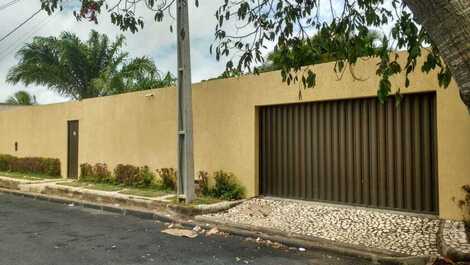 House in Barra de Jacuípe
If you are looking for a place to enjoy with your family on the weekend or holiday on one of the most beautiful beaches in Salvador, enjoy with the team from your work or even throw a celebration party in style, you have found the ideal place.
Bringing an incredible and fully equipped leisure area for you and your guests to enjoy, we also have an indoor security circuit, space and a garage.
Close to amazing places, close to restaurants and markets.
We have comfortable space in its three suites, apart from double beds, we have single beds and rest is guaranteed in our hammocks by the pool.
Come for the best class or family experience we'll guarantee you.
Remembering that we negotiate different values for daily rates and events, contact us and we will close the best deal!
Advertiser:

Jorge Luis Santos
Property code:

95964