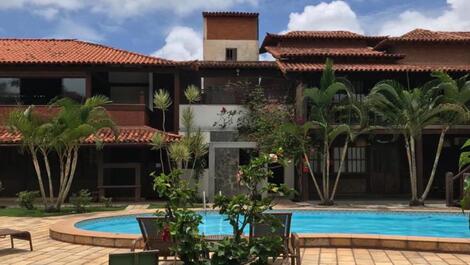 Apartamento Condomínio Geribá Búzios Apart 200 meters from the beach.
Ground floor apartment with two bedrooms with air conditioning, one suite. Bed and bath linen, toilet paper. Full kitchen with microwave, stove with hood, duplex refrigerator, sandwich maker, coffee maker, filter, pots and cooking utensils. Plates and glasses. Living room with TV, ceiling fan, two sofas and a dining counter. Balcony with bench, table, private barbecue and utensils.
In the condominium we have a swimming pool, sauna, games room, TV room, mini gym (treadmill and transport). Pleasant garden. Private parking. Safety waxes. Night watcher. Gel alcohol available in common areas. Housekeeping service.wifi released.
Your pet is very welcome!
Advertiser:

Daniella Affonso Felippe
Property code:

86849