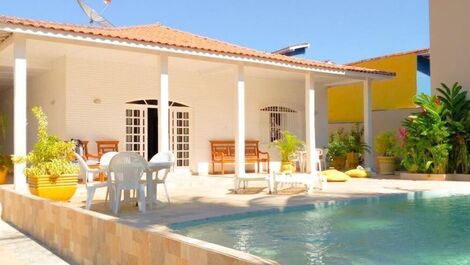 Home 51Cozy house 50m from Maresias Beach
CONSULT US BEFORE MAKING YOUR RESERVATION AND THE SPECIAL CONDITIONS WE OFFER. How about taking time for leisure and enjoying this moment with family and friends ?! We help you find what you need with personalized and flexible packages. Large house located in Maresias, very close to the beach (30m) you have all the tranquility and warmth of a home, feeling at home. A few km from SP, you will find Maresias beach, the best of the north coast and a house in this great location.
The accommodation has everything for guests to enjoy an incredible stay. THE HOUSE - Maximum of 12 people; - 4 suites; - 5 bathrooms; - Dining room; - Living room; - Cable TV; - Wi-fi; - Full kitchen; - Gourmet space with barbecue, oven, refrigerator; - Pool; - Air conditioning; - Service area with washing machine - Your pet or other pet is welcome (additional costs may be applied by the cleaning staff); - Private spaces;
BEACH AND REGION One of the best locations and very well known beach and great for enjoying a sport. -Excellent and very clean beach. -Nearby São Paulo Capital with access via Mogi-Bertioga or Anchieta / Imigrantes. What we can guarantee is that your family will not wait to return to this place!
Advertiser:

Home Stays
Property code:

82101