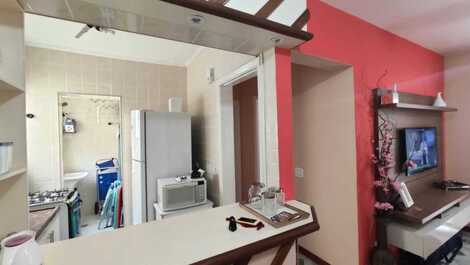 Fit Canto do Fortecomfort and security
CALL ON WHATSAPP AND ANSWER YOUR QUESTIONS (11) 96500-1901
Comfort, security, peace, Wifi, beach utensils... let's talk better?

Complete apartment with Wifi and everything you need. Close to the beach and the best neighborhood of Praia Grande; the Canto do Forte. The property is close to markets, bakeries, shops in general and, of course, Litoral Plaza Shopping. In addition, it is a 5-minute walk from Avenida Marechal Mallet, where bars with live music, pizzerias and various entertainment and meal options are located. The condo is completely safe and comfortable, perfect for those who want to have fun day and night, for those who want to enjoy the beach or for those who just want to rest. The values announced here may vary, both up and down, as the best game is one in which both sides can win. This is because we value the well-being of our guests and their guests. So, what are you waiting for? Contact us via whatsapp: (11) 96500-1901
Victor - responsible for leases.

New Year's Eve and Christmas: I accept proposals and budget until November 2020. I give priority to longer stays.

Values subject to change due to competition or the absence of guests, DO NOT MISS THIS OPPORTUNITY!
Advertiser:

Adriana Pereira
Property code:

79744