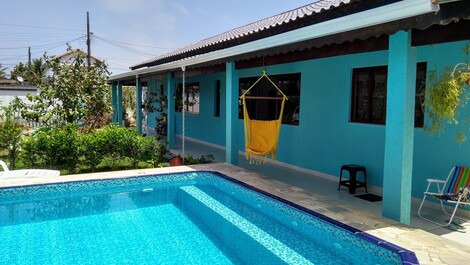 Beautiful House In Praia Grande
House built on a 550 m plot with ample internal and external space, well ventilated, the rooms are suites with ceiling fans, leisure area with barbecue, swimming pool, equipped kitchen, tv room, living room, wi-fi.
Recent construction.
Small and quiet neighborhood, easy location, close to shopping.
Near the center of Monguagua, a craft fair.
0 IDEAL PLACE TO REST AND ENJOY WITH FAMILY AND FRIENDS.
Advertiser:

Carlos Crespo
Property code:

79674