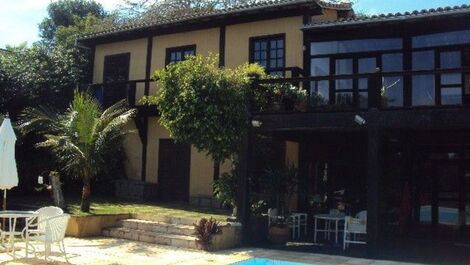 Buzios Ferradurinha 5 Bedrooms Stunning Ocean View
Búzios Ferradurinha, stunning view to the beaches of Ferradurinha, Geribá and islands. Large, rustic yet tasteful home with 5 bedrooms (2 en-suite), balconies, 2 social bathrooms, 2 glazed rooms to the sea,
Property Description (1696 characters) panoramic balconies, American kitchen, with Kitchens cabinets, private pool, employee services included in the daily, barbecue, refrigerator, cooler for up to 100 cans of beer, granite countertops, tables for lunch at around the pool, garage for up to 3 cars. Well furnished house with quality furnishings and tasteful, wide variety of kitchen utensils, pictures and very colorful prints in most of the environments. House almost all wood and glass: the whole house has sea views, except bathrooms and internal corridor.
Advertiser:

Fernando Santino
Property code:

60998