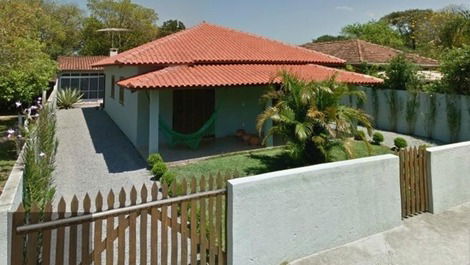 Great house for vacation rentals - Guarda do Embaú
The house has 2 bedrooms on each side, 1 bathroom, box in the bathroom, cupboards in the bathroom, cupboards in the bedrooms; living room dining room; tv room; kitchen, laundry area.

Guarda do Embaú beach is located in the municipality of Palhoça SC, 50 km from the capital Florianópolis. A fishing village with a river that cuts through the beach and flows into the sea through a canal. The sea is conducive to surfing being considered one of the best places in Brazil, and the river is ideal for kayaking, boat trips, which are offered by the natives themselves, and other sports practiced in calm waters. It is a paradise in the middle of nature, preserved by natives and tourists.
Advertiser:

Robson C Bertolli
Property code:

31462