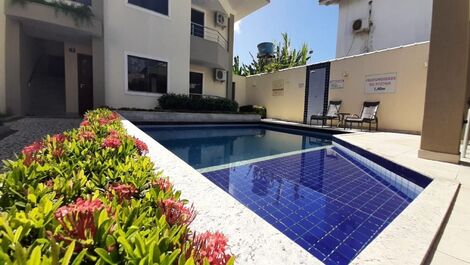 With 3 bedrooms and 2 bathrooms on the beach
Apartment approximately 500 meters from the beach is 5 minutes walk to Cabana Toa Toa and 8 minutes to Axé Moi.
Offers bed and bath linen, all household items, air conditioning, TV and wi fi.

Common leisure area for use by all guests.

Family space, barbecue and parking with 1 car.

Customers have access to all common spaces and dependencies of the residential.

Upon check-in, the keys, presentation and functionality of the property are handed over.

It has a privileged location, where you can find the best schools in the city, giving access to Rua do Telegrafo and the ring road, which are extremely important for accessing the main beaches of Porto Seguro.

Access to public transport, taxi and Uber.
Advertiser:

Claudia Mistro Cardoso
Property code:

108184